Fonthill Sobeys golf tourney raises $20,000 for nutrition program
June 22, 2018
Nearly $80,000 raised for Niagara Nutrition Partners in six years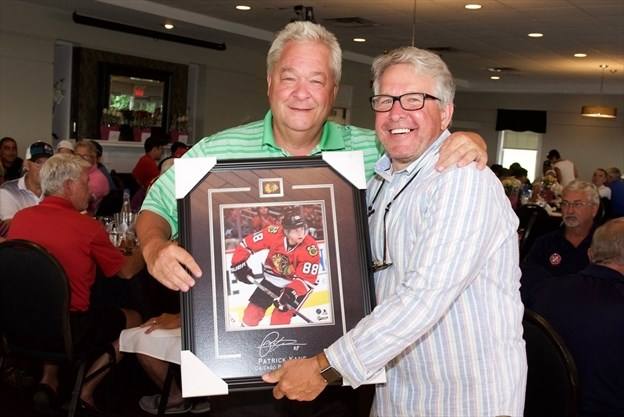 Closest to the Pin Winner, Brian Eckhardt with Sobeys Fonthill owner and tournament organizer, Ron Kore. - Guy Demers Photography
Golfers swung into action earlier this week with the Sobeys Fonthill Charity Golf Tournament, raising $20,000 to support breakfast programs across the region.
In all, 144 golfers gathered at Peninsula Lakes Golf Club in Fonthill for the sixth annual tournament in support of Niagara Nutrition Partners.
Together, they surpassed the $18,000 fundraising goal and brought the total funds raised over six years to nearly $80,000.
The student nutrition programs provide breakfasts for more than 17,000 children across Niagara.
Store owner Ron Kore said no child should go hungry, that each should be given the opportunity to do the best they can.
"The tournament is a way I can involve the community in giving back," he said. "This gives back to many children across Niagara, including my hometown of Pelham."
With the program, parents off all socioeconomic backgrounds can be confident in knowing that while in school, their child has access to healthy, balanced meals and snacks that are held to the highest standards of quality and nutrition.
Niagara Nutrition Partners has more than 200 existing school programs with hundreds of volunteers who run individual programs in schools; handling everything from food purchasing, preparation, serving and clean up.
The goals of the programs are to provide children with the necessary nutritional fuel required for energy, concentration and ultimately an increased chance of success at school. In addition to provincial government grants, the group relies on community fundraising for 85 per cent of annual costs.